During the inauguration of the Leaders Summit on Climate convened by Joe Biden today, the Minister of the Environment of Chile and current President of COP25, Carolina Schmidt, was invited to participate.
In the instance, Schmidt recalled that at COP25 in Madrid a mandate to address oceans under the UNFCCC agenda – a critical step for integrating Climate and Environmental agendas and highlighting the potential of Oceans to tackle the climate crisis.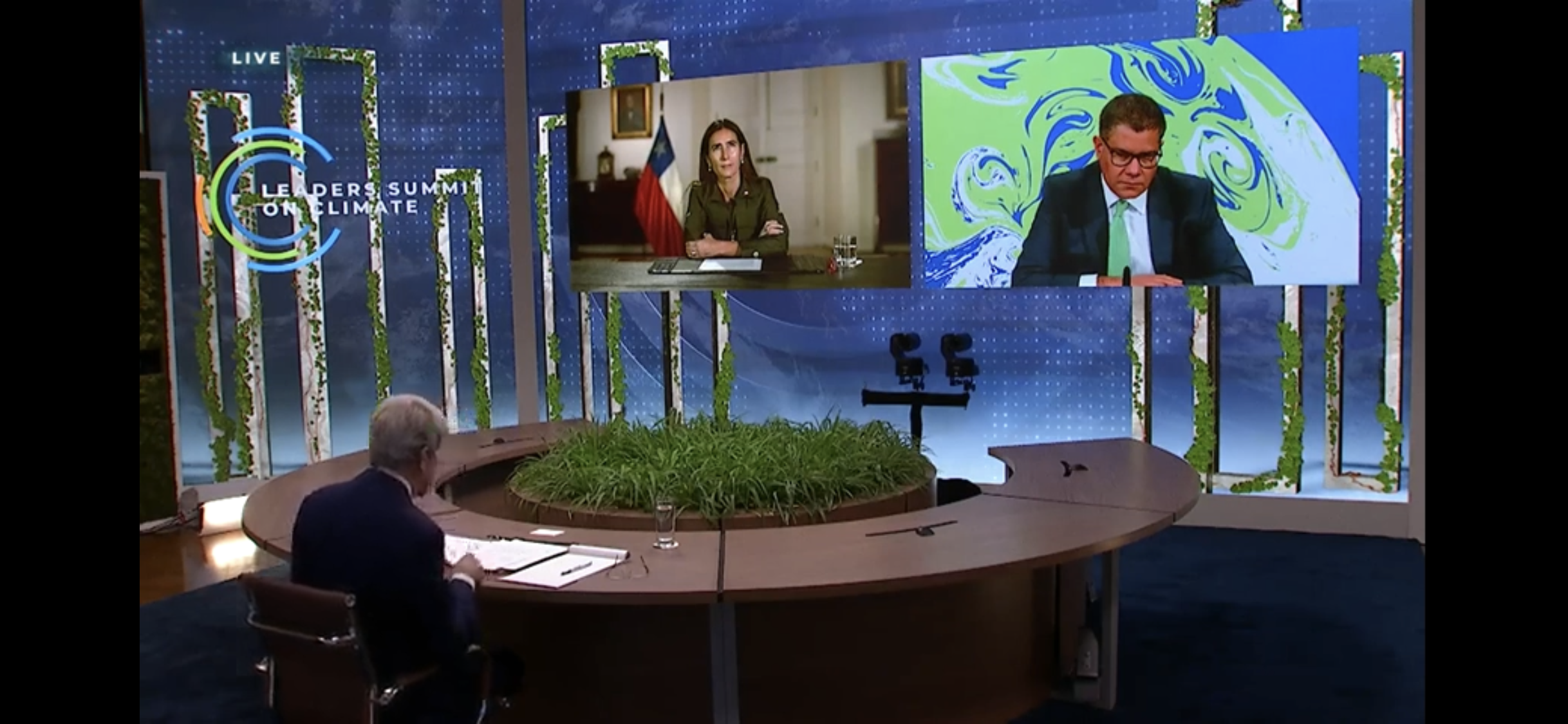 She also mentioned one of the most transformative achievements of COP25, the Climate Ambition Alliance for Carbon Neutrality. which, for the first time, united parties and non-state actors working towards Carbon Neutrality by 2050 at the very latest, as the science demands.
"Climate leaders recognise that carbon neutrality by 2050 at the latest is not only an ethical imperative but also a Key condition for economic development and a resilient, prosperous future", said Schmidt.
"The world is watching us and will accept nothing less than a complete and ambitious outcome at COP26 that must consider mitigation, adaptation and finance as equally urgent", mentioned COP25 President.
"We urge all countries and non-state organizations to step up – for people, for planet and for prosperity", ended the Minister.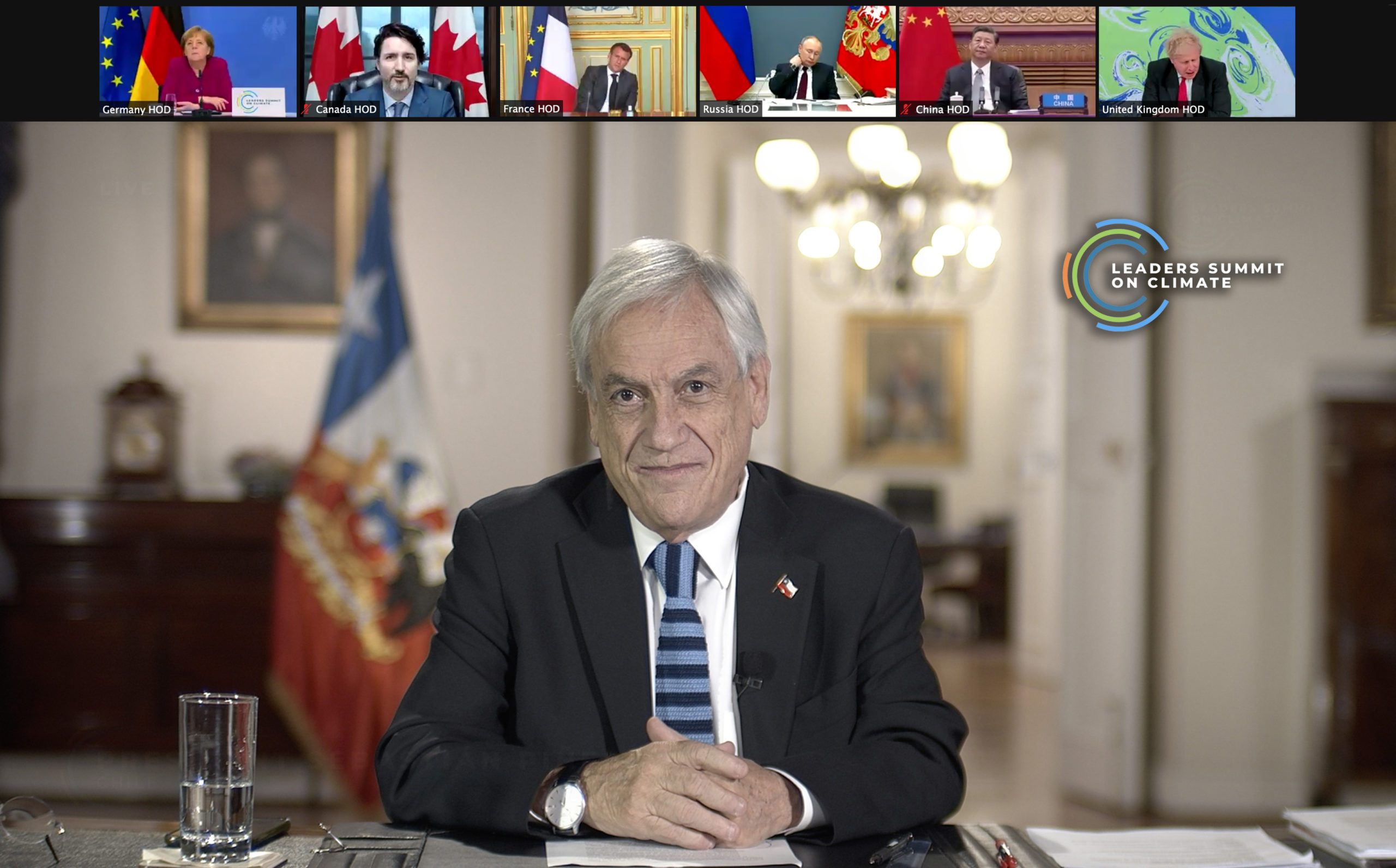 The virtual event was attended by 40 world leaders, the largest global emitters and also the countries most committed to fight against climate change. Among them, the President of the Republic of Chile, Sebastián Piñera, who recalled that COP25 is called "the Blue COP" to underscore the role Oceans play as a climate regulator agent and the importance of their protection.
"Chile has already established marine protected areas that cover over 43% of our Exclusive Economic Zone, but it's not enough, and that's why today I want to invite you to go further by asking you to join Chile in two concrete proposals: One, the establishment of a Marine Protected Area in Antarctica, as we have proposed alongside Argentina. This would protect the ocean around the Antarctic Peninsula, home to an incredible biodiversity, including endangered species such as penguins, whales, seals, krill and small crustaceans, which serve as the foundation of the ocean's food chain. And two, the creation of the first Marine Protected Area in the high seas, specifically in the Nazca Ridge. An area identified as fabulously rich in biodiversity, abundant in endemic bottom species and which has been designated as an Ecologically and Biologically Significant Area under the United Nations Convention on Biological Diversity", explained the President.
COP25 President complete speech: